A new e-edition of Mozart: A Novel will be coming soon, available on this site.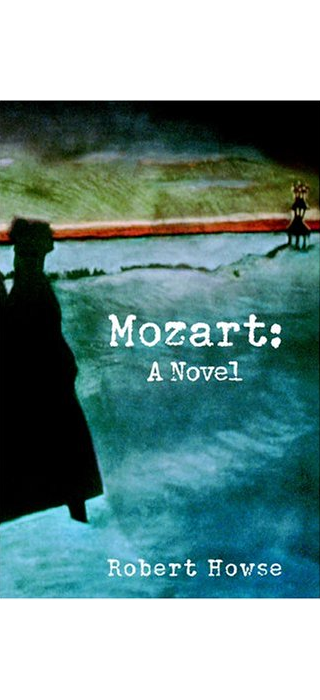 "A terrific novel: entertaining, moving, and instructive..." - Peter Berkowitz, former contributing editor, the New Republic
MOZART: A NOVEL
Arthur Rizler, famed American novelist turned neo-conservative icon, visits Prague to lecture on Mozart; the septuagenarian Rizler is accompanied by his overprotective younger wife Maya. The Rolling Stones upstage the Mozart event with a concert under the patronage of the Czech President; while Rizler is struggling to recoup his dignity and self-direction, a disgruntled suitor from Maya's distant past is on his way to Prague-Jeremy Stuart, a hyper-ambitious but eccentric international attorney, has been cyberstalking Maya for years. Stuart is bent on derailing a privatization deal with rumored links to the Russia mob-but he is also tempted to settle some old scores with Maya.
An outrageous comedy of errors unfolds, putting Rizler's marriage-and his life-at risk. Duplicitous American diplomats; a flirtatious but jaded female foreign correspondent; an aristocratic British wonder surgeon with a secret that could destroy her career; a day-trading hotel bartender with a live-in neo-Nazi son: these are among the cast of characters that ends up shaping the destinies of Rizler, Maya and Stuart during a single fateful week, as their lives spin out of predicable direction and control towards a madcap ending that is a tribute to the film "Casablanca". The strange entanglement of these three personalities turn out to be haunted by demons from all of their pasts-old loves and hatreds, vulnerabilities and betrayals, emotional loose ends that have never been tied up, and which spill out and reveal themselves in surprising ways. "Mozart" is farcical but also poignant and human; unsentimental but full of good humor and heart; a classic comedy/love story, which also casts a satirical light on western culture and politics in the late twentieth century.
REVIEWS:
". . . Filled with characters who are quirky and captivating . . . a wonderful read for those interested in contemporary intellectual life . . -- Lan Cao, author of Monkey Bridge
". . .Page turner. The book Mozart: A Novel well deserves four stars." - simegen.com, December 2004
"... Amusing, extraordinary and compelling story...combining the novel of manners, the satirical commentary and the philosophical reflection....Recommended." - BookPleasures.com, December 2004
"...Intriguing and entertaining .... A novel that makes you think ...." - bookideas.com, December 2004
"A terrific novel: entertaining, moving, and instructive..." - Peter Berkowitz, former contributing editor, the New Republic